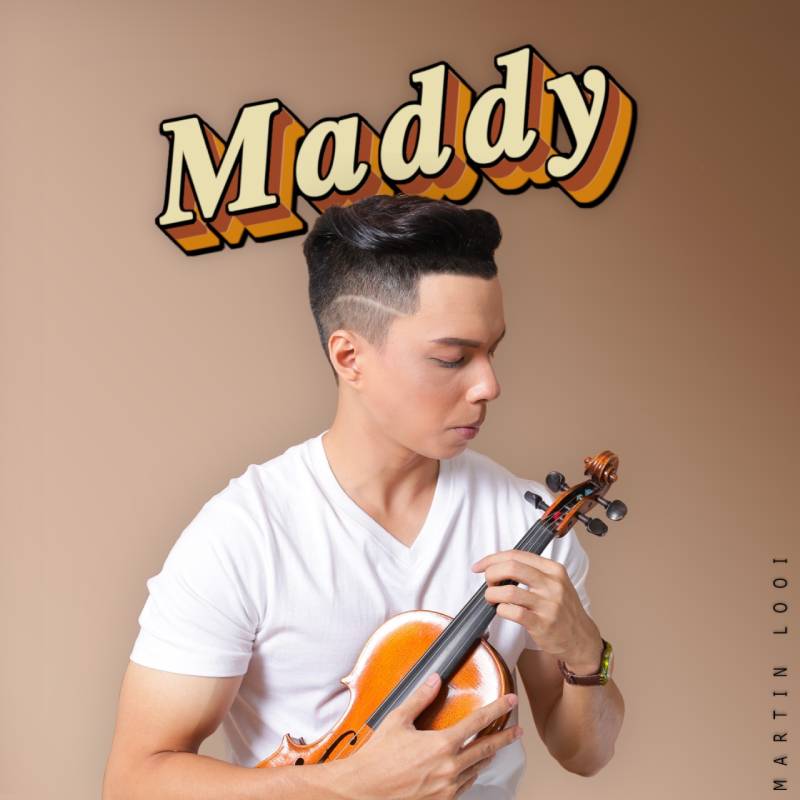 Martin Looi is not your average musician. A contemporary/jazz and R & B violinist from Malacca, Malaysia who also happens to be a producer as well, Martin has a lot of accolades under his belt. From starting off his journey with the UWA Conservatorium of Music in Perth to performing with the West Australian Symphony Orchestra, Martin's expertise with the violin is not something you see every day. And as expected, his ongoing career as a full-fledged artist is doing wonders at the moment.
Just recently, Martin released the newest addition to his growing portfolio — an EP titled Maddy. Beautifully mixing together popular music genres nowadays such as jazz, pop, hip-hop, reggaeton, and R & B, Maddy is a daring album that took the leap of faith in mashing traditional violin music with hints of more modern musical styles — and boy did it pay off.
Kicking things off with a smooth rendition of Getaran Jiwa, which was originally performed by P. Ramlee way back during the 1960s, Martin introduces listeners to his creative combination of contemporary beats with a traditional violin tone that has remained a timeless classic on the ears of many. However, the fun does not stop there as things are taken up a notch with the next track, Good Ol' Bounce.
True to its name, Good Ol' Bounce is a rhythmic work of art that serenades listeners with its comforting melodies that will keep you hooked to the beat. Still displaying the raw yet graceful techniques of the violin, Bowin Bars — the next track of the EP — changes the mood into a more imposing aura.
Bowin Bars as the name implies unleashes a flurry of masterful violin riffs all over a catchy beat that will make anyone's head bop with enthusiasm. Preferring a more mysterious and gloomy tone, the musical progression of this track in the EP introduces listeners to the complexity of Martin's technique not only with the violin but also in terms of overall mixing and music production.
Songbird, the fourth track of the EP, is yet another cover of the hit song created by iconic saxophone musician Kenny G. Calming listeners with a harmonious delivery of notes with every bow of the string, Songbird confirms Martin's impressive control over the violin — jumping from different genres throughout the different tracks in the EP with ease.
And finally, the EP concludes with Lil Latina, a track that will make hearts sway with its expressive tunes and notes that speak of a romance that cannot be easily described with plain words.
Combining all of these tracks in the EP, Maddy is definitely a musical masterpiece that deserves praise for its attention to technicality without compromising the feel of the music — with all that said, it's safe to say that going "mad for Maddy" is a definite possibility.