The sophisticated mobile app offers a seamless, efficient, and convenient solution for all your furniture and junk removal needs, making the process faster, easier, and more stress-free than ever before.
Gone are the days of calling multiple companies and comparing prices or worrying about the safety of your belongings during the removal process. Muvr's insured and thoroughly vetted independent movers provide peace of mind and ensure that your belongings are handled with the utmost care and professionalism. And with the app's transparent pricing model, you'll always know exactly what you're paying for, without any hidden fees or surprises.
Muvr's innovative technology doesn't stop there. The app provides an on-demand service that gives you the ability to request help when you need it, without having to wait. This means that whether you're looking to move a few pieces of furniture or get rid of a large amount of junk, Muvr has got you covered. The app matches you with the best available mover in your area, ensuring that you receive prompt and efficient service.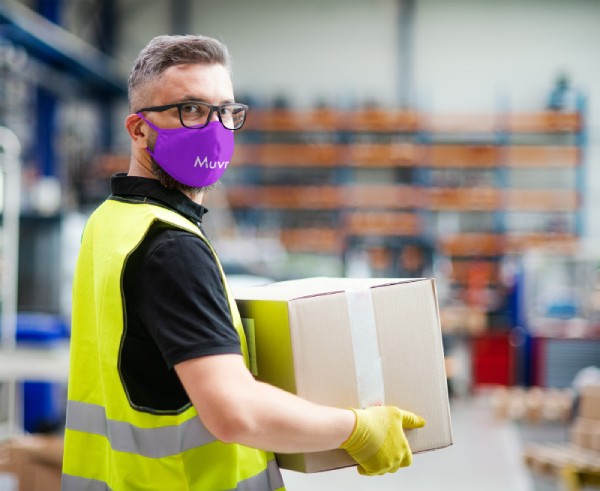 The app's user-friendly interface and intuitive design make it easy to use, even for those who are not particularly tech-savvy. You can easily describe what needs to be moved or removed, and even upload photos to help you keep track of your belongings. Muvr also allows you to rate your experience, helping to ensure that the quality of service remains high and that you're always getting the best possible experience.
In conclusion, Muvr is not just a convenient way to handle your furniture and junk removal needs. It's a technological revolution that is changing the way we think about moving and removing unwanted items. With its sophisticated algorithms, innovative technology, and insured and vetted independent movers, Muvr is making it easier and more convenient than ever to get the job done. Whether you're moving across town or just looking to declutter your home, Muvr is the solution you've been waiting for.
Website: www.muvr.io
Muvr iOS App: https://apps.apple.com/app/muvr-request-a-mover/id1664944713
Muvr Google Play Store App: https://play.google.com/store/apps/details?id=webviewgold.muvrondemand