Jose Alejandro Meza Revelo, a Colombian rapper known in the music world as Mc Jozeph, was born in the city of Mocoa, in the province of Putumayo but grew up in a little town called Santiago.
His debut in rap was at the age of 15, where driven by his taste for poetry and romantic music, he wrote his first poem, a writing of 25 stanzas, which with the aid of internet tutorials he managed to turn it into a song, which titled "Our History", a song that turned him into a "rapper" and the one that motivated him to continue recording and developing his ability to write.
As the months passed, he improved his recording quality and in the same way he began to have more and more followers. Within his musical catalog, songs that are iconic among his audience stand out today, such as the song "You're better without me" which has 11 million views today, and his song "You left without knowing" that has exceeded the number of 10 million views.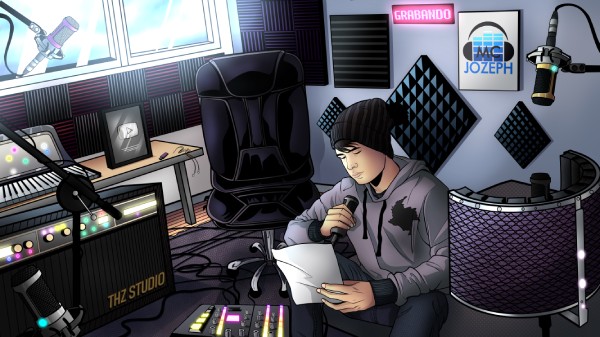 Today, his YouTube channel has more than 100 songs of his authorship and he has collaborated with artists from all over Latin America, and has the support of more than 550,000 subscribers, being listened to in several Spanish-speaking countries. His music is characterized by telling stories of love and heartbreak, stories of happy courtships and painful betrayals, capturing in his lyrics situations with which many people are identified.
In recent months, his musical career has been paused because of the university, since Jozeph studies medicine, but this was not an impediment to continue writing, so this artist is preparing his return to music at the end of 2022 with a new album that will demonstrate the lyrical and musical evolution of his romantic rap.
If you want to keep an eye on his release, follow Mc Jozeph on all his social networks and music platforms.
Instagram: https://www.instagram.com/jozephcol
Facebook: https://www.facebook.com/jozephcol
TikTok: https://www.tiktok.com/@jozephcol
Youtube: https://www.youtube.com/c/McJozeph
Spotify: https://open.spotify.com/artist/7txkLYPDk5MZtHEtrIiNYU