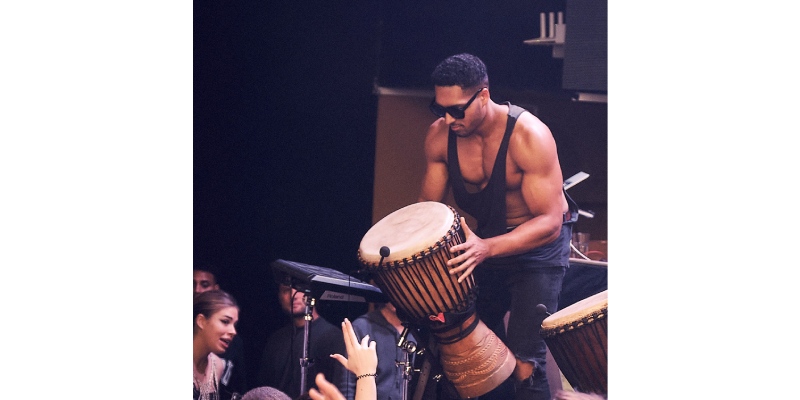 Known by his stage name Habiibii, this powerhouse of talent has done wonders by performing across the globe.
The music space has introduced many talented artists who have done exceptionally well around their respective areas that hover around the music space. From the numerous talented artists who have entered the music realm and wowed the audiences to their best capacity is one name whose work has taken over the electronic music space big time, he is Habib Coulibaly, more popularly known as Habiibii, who has excelled as a DJ and music producer, having done some amazing work that has won him a huge following worldwide.

We spoke to the talented music artist in brief about his journey, and how he has managed to make his mark in this fiercely competitive industry which has the best of talents.

When did you realize that music was something that you wanted to pursue going ahead in life?

Music has always drawn me towards it since the time I remember. As my father was a musician, I was introduced to musical instruments like drums and djemb, a West African drum, at an early age. I made sure not to miss any opportunity that helped me learn more about the craft. Also, observing music artists helped me gain more knowledge about how this space works. Music was something that has always enchanted me till no end and the passion only grew with time, with me being a part of it at a later stage of my life.

What drove you towards the electronic music DJing space?

I knew from the very beginning that this is what I wanted to pursue as a career and as I learnt more, I got more inspired and the drive to be the best kept motivating me. I began playing music at events initially and as I gained recognition the events became bigger, and before I knew I was performing all over the world. I have played in places like Nancy, Paris/France, Ibiza, Fuerteventura, Morocco/Agadir and many more. I plan to hold a series of shows in Dubai shortly.

What makes you stand out from the rest when it comes to music?

The music space is vast, having numerous sounds that motivate me. I try to create new sounds and styles that have a distinctive quality and unique. Maybe, that's the reason for my growing popularity.

What has been the most satisfying moment in your music career?

Every moment where I have played in front of the audiences have been satisfying, but a few have a special place in my heart like playing for the biggest festival in Germany called 'Schwörmontag' where I played in front of a huge 20,000 audience. Also, the event in Ibiza at Lio and Ibiza Global Radio where I teamed up with my brother playing as Habama Brothers.

Where do you go from here, what are your future plans?

I'm focusing on holding more shows in coming days, and plan to go worldwide in a phased manner. Music lovers would see a lot of my work in 2022 and early 2023.

To know more, follow him on Instagram @iamhabiibii.