BTS and Wooga Squad fans in India here's uplifting news for you. You can watch your favorite Korean stars on 'In The Soop' spin-off online. Have a lot of experience with it here.
Disney+ Hotstar on Thursday reported that the South Korean reality series "In The Soop: Friendcation", highlighting BTS part V, famous stars Park Seo-joon, Park Hyung-shik, Choi Woo-shik, and rapper Peakboy will show up on the decoration in India on July 22. A side project of "In the Soop", the impending show will see the five superstar companions leave on a recuperating outing to the wide open of their local South Korea. Disney+ Hotstar shared the release date declaration on its true Twitter page.
"We realize you've been hanging tight for this… #IN_THE_SOOP: Friendcation streams 22 July on #DisneyPlusHotstar India. #V #ParkHyungSik #ParkSeoJoon #Peakboy #ChoiWooShik," the streamer said in a tweet.
The producers likewise dropped the first-look banner of the quintet, called the Wooga Squad, from the show. The word 'soop' signifies 'forest' in Korean.
In The Soop: Friendcation" will air each Friday on South Korean link network JTBC at 9 pm (KST), and will be accessible on Disney+ Hotstar at 11 pm (KST).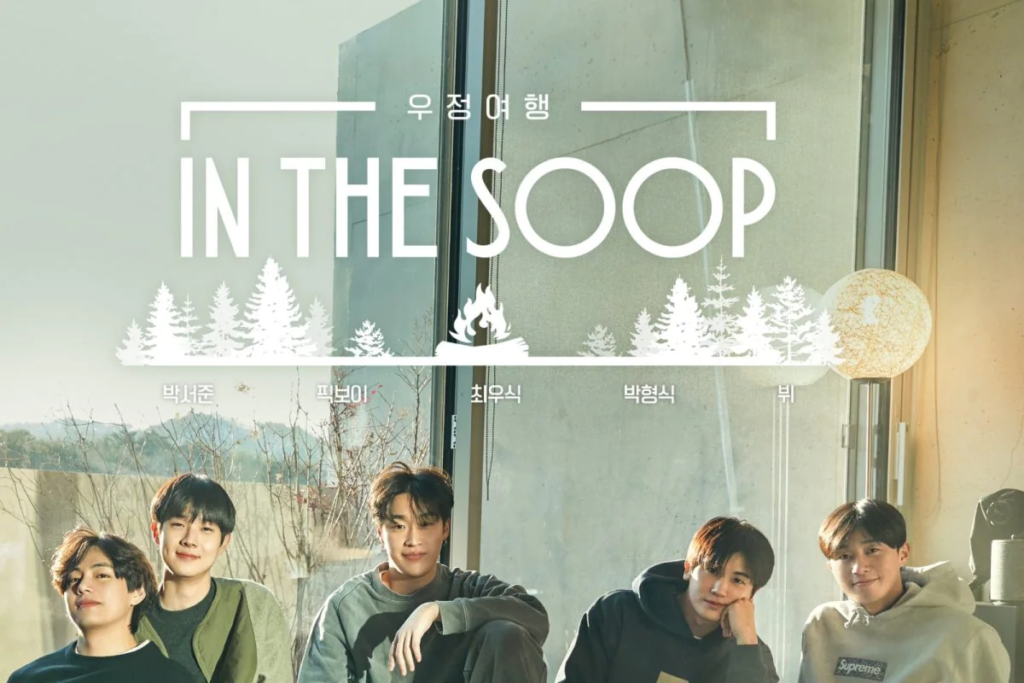 V (genuine name Kim Tae-hyung) had co-featured with Park Seo-joon and Park Hyung-shik in the 2016 Korean period show "Hwarang". Park Seo-joon and Choi Woo-shik had showed up in the hit K-drama "Battling For My Way" (2017) and the different Oscar winning Korean-language film "Parasite".
Kwon Sung-hwan, better realized by his stage name 'Peakboy', had roped in his four companions for an exceptional appearance in the music video of his 2021 song "Gyopo Hairstyle", close by model-actor Han Hyun-min.
The new series is a off-shoot of "In The Soop" series, made by HYBE Corporation.
Before, the company has released two times of "BTS In The Soop", which followed the Grammy-designated superhit septet on their time away from work, and one time of "SEVENTEEN In The Soop", spinning around the 'Performance Kings' enjoying a relaxing in the woods.