Eric Ashton Spooner has been in and around the music industry nearly all of his life. Like any craftsman, the hours of dedication are paying off and show up in his work.
The message behind his music and career is fueled by positivity and that is evident in his sound. Eric Ashton Spooner grew up in South Louisiana and got his musical upbringing in gospel music. In the same spirit as all of this, Eric is an influential mental health advocate.
All of this background information speaks to a bigger message in his music. A message that he shared with us.
"The overall message behind my music is for people to see themselves the right way and learn to love themselves. The current songs give a voice to the voiceless person who never had a voice. Also, my upcoming song material is about love, self-reflection and discovery, and relationships."
We are always big supporters of people who are creating music with a positive message, and that's what Eric is doing.
As he mentioned, he does have new music on the way for fans, including a new single. Set to drop on April 1st, the new single "You're Kind", has a beautiful back story.
"'You're Kind' is a song I wrote five years ago with a good friend of mine who is a great songwriter and screenwriter. The version being released is just now being recorded for the first time. We were in Los Angeles spending time with a friend and she asked me to help her write a song for our friend as a Christmas gift because we didn't have money to buy anything tangible. However, we knew this would be a much more powerful gift for her. So, we immediately sat down and began to craft the song. My friend is a professional writer who already had scribbled some words in her journal, so I took that and added a verse to it, and also composed the arrangement, and the song was birthed as a Christmas gift with genuine love. 'You're Kind' is about someone meeting a friend or a lover and they immediately click and have chemistry."
The story, like his overall message, is full of positive energy and rooted in a concept of putting good out into the world. While these are noble qualities, at the end of the day, being an artist is about the quality of your music. Well, Eric Ashton Spooner has been succeeding in the industry virtually all of his life.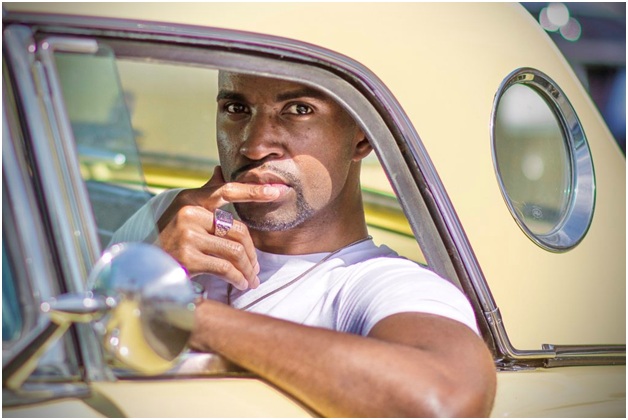 Before we dive into his available music, let's take a look at the journey that has brought Eric to this point. The success came early and often for him, starting with traveling nationally and overseas with various music groups. By the age of 12, he was recording background vocals for Warner Brothers Records. He continued on this path for a while before he decided to take a step away.
That brings us to now. The return of Eric to the music world. We asked him what ultimately called him back to the industry.
"After being away from singing and not having any contact with music for seven years, I felt lost and empty without it in my life. I couldn't shake the fact that God gave me this type of voice and I would never be able to share it with the world. So, I was told it was time for me to come back to music and I spiritually felt a strong sense of calling to it. Basically, I couldn't live without it."
That passion speaks to music being his true calling, and we can feel that in his music. Let's talk about the available single on his Spotify page, "Get it Back".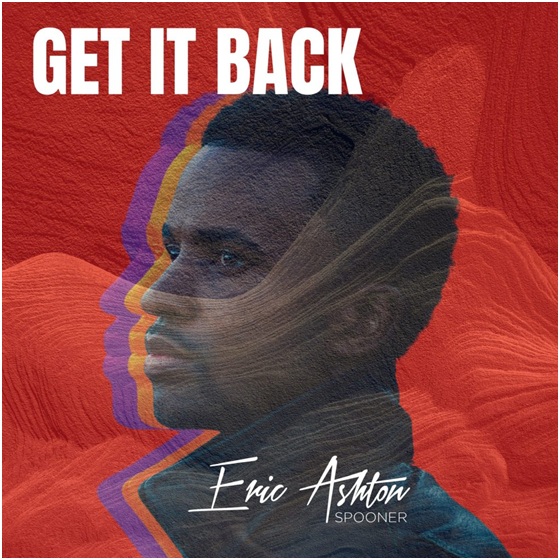 Funky, entrancing, and entertaining. That's how we would describe "Get it Back". It's a modern worldly song with old school soul and funk at its heart. Eric's incredible vocal talent is what makes the song so show-stopping, and the top-notch production is the cherry on top.
The beat will put the rhythm in your body as the song grows more lively which each measure. Artists like John Legend, Bruno Mars, Justin Timberlake, and a variety of old-school Motown artists come to mind while listening to it.
Here is what Eric had to say about the lyrics in "Get it Back".
"Its lyrics describe scenarios in my life I encountered, and now that I'm liberated to live and fight back, I'm getting it back."
All that said, his sound is still all his own. But that's just our take. Check out the lyric video below and you be the judge for yourself.
2021 should be a big year for Eric as his return will see two singles drop within the first four months. As for the long-term plan, well, he has a vision for that too.
"I want my music and message to start a movement for people without a voice in this world, especially those struggling with mental illness. In addition, I want my music and voice to find their way into people's hearts and leave a mark in the culture somehow. Lastly, I want the music to go around the world and make its impact for years to come. I want to reach the highest platforms as an indie artist and retain my control creatively and in ownership.
These are admirable goals, and we certainly empathize with the desire to retain his creative control.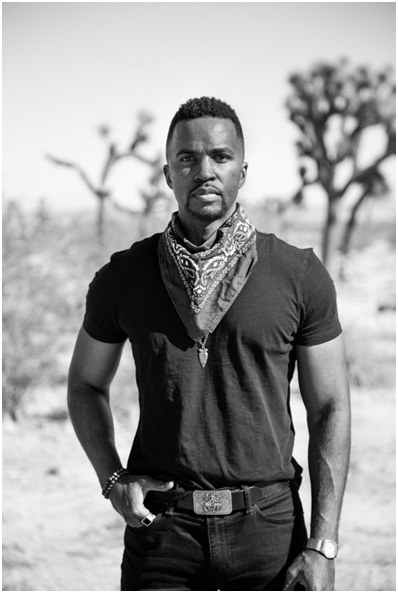 In short, Eric is an extremely talented musician with a long and successful track record. His latest single is a testament to his ability to blend old school sounds with new school flair, and this has us beyond excited for the release of "You're Kind", early next month.
We could go on and on with the reasons why you should be adding him to your must listen to list, but we'll let him throw in his two cents on the matter.
"The music will give you empowering lyrics, make you dance and smile, and keep you coming back for more. This is music for this time we're living in now in this new 2020's era. I'm a voice connected to the world and its heartbeat. It's our voice and our time. I'm one of you, and my music speaks to that. "
To keep up with Eric, check out all of his links and be sure to follow him.